AUSTRALIAN LOWLINE ANGUS.... MONOCACY LOWLINES.... MARYLAND'S FINEST CATTLE
We are a small farm located along the Monocacy river in Adamstown, Maryland. We were the first farm in Maryland to have Fullblood and Purebred registered Lowline Angus cattle. We have worked with many other farms in the MD, VA, and PA regions to get Lowlines incorporated into thier plans.These cattle are absolutley the best livestock you could ever raise. They are great for smaller acreage, and are extremley docile, and are great for children to work with. They are excellent beef cattle with higher yields due to thier carcass weight. We specialize in seed stock of Fullbloods, and Purebreds with black and red genetics. We have fullblood, and purebred calves, cows, heifers, and bulls for sale from time to time. If we dont have what you are looking for please feel free to contact us and we can help get you started and talk with you about the breed. We love to talk Lowlines ! We are also take pride in the seedstock herd that we have built over the past 9 years.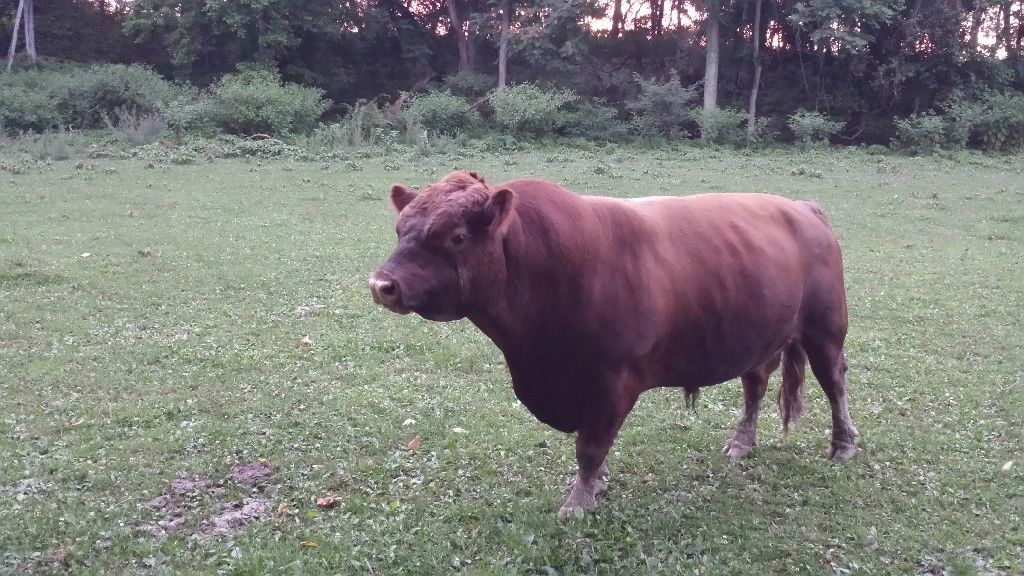 Waldo Red at 5 years old looking sharp!
Inquire today about starting your Lowline herd! We are always willing to talk Lowlines, and help you get what you are looking for, even if we do not have it!